Obs Studio Microsoft Teams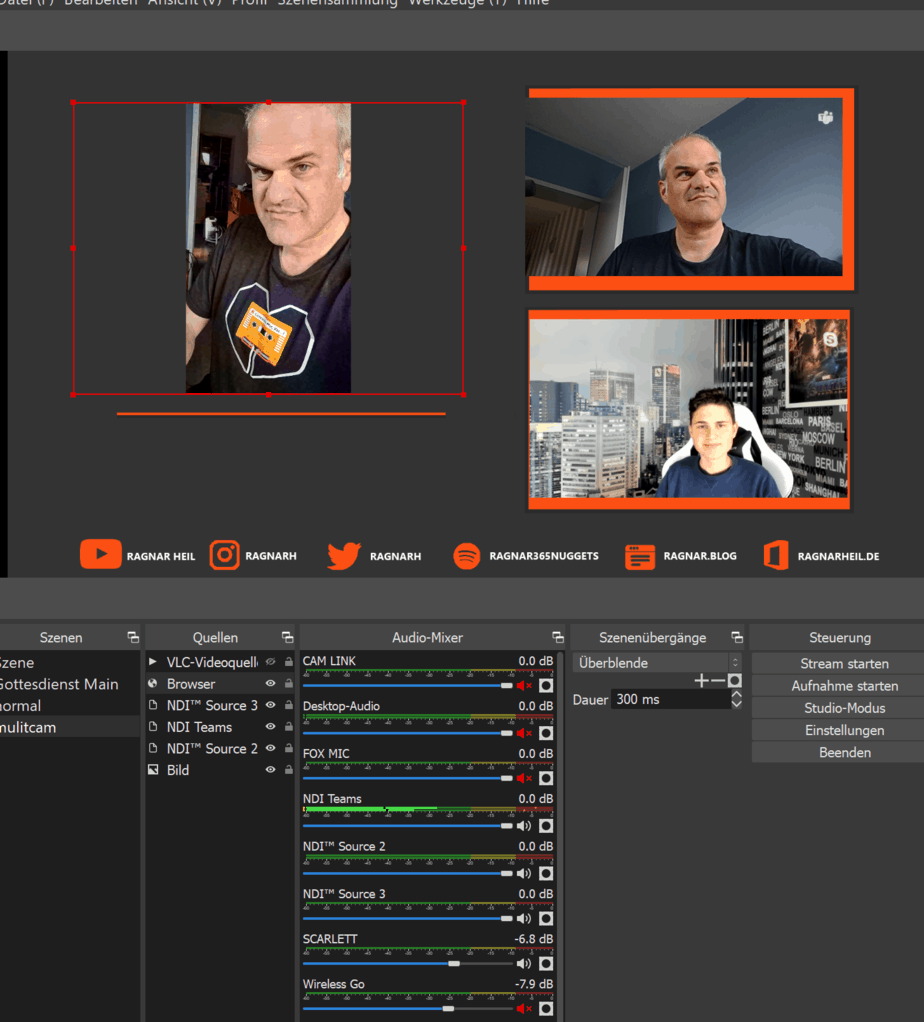 hello
when I broadcast a video source (inserted in a scene), I have no audio output to Teams.
Whereas the microphone inputs via OBS, or the audio from other applications is well broadcast in Teams.
It is only the sound that accompanies the video (e.g. the opening credits of the programme) that does not play.
On the other hand, this sound is present during the recording of the session via OBS.
I tested different ways (iShowU, Boom, Soundsource ... ) without result.
Who would have an idea ?
(translate with Deepl)
bonjour
lorsque je diffuse une source vidéo ( insérée dans une scène) , je n'ai pas de sortie audio vers Teams.
Alors que les entrées micros via OBS, ou l'audio des autres applications est bien diffusée dans Teams.
C'est uniquement le son qui accompagne la vidéo (ex : générique de démarrage de l'émission) qui ne passe pas.
Par contre, ce son est bien présent lors de l'enregistrement de la session via OBS.
J'ai testé différentes manière (iShowU, Boom, Soundsource ... ) sans résultat.
Qui aurait une piste ?
Obs Studio Microsoft Teams App
Obs Studio Virtual Camera Microsoft Teams
The OBS Studio window and the PowerPoint Presenter View window are usually put on the primary display which is only visible to you. The PowerPoint Slide Show window is shown in fullscreen on the secondary display which is shared to attendees via OBS. Describe the issue Installed virtual camera, started it in OBS, quit and relaunched Teams. Camera is not showing up as an available input in Teams. Virtual camera works in other apps (eg: jitsi meet in Edge browser) To Reproduce Steps to.